Contest Information
Sales Talk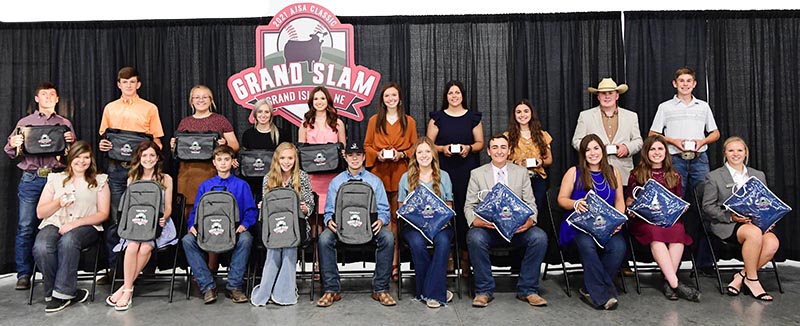 Sales Talk
Sales talk uses a live setting complete with a live animal, photo, or video and potential buyers. This contest is a mock sales situation—you are selling your animal to buyers. The purpose is to evaluate the effectiveness of the presentation and the contestant's ability to merchandise cattle. Contestants will be judged on their knowledge of the animal they are selling, their ability to relate important information about the animal, poise, and delivery, and their overall effectiveness in convincing the judges to buy the animal.
Time Allotted: 5-7 minutes
Materials: Registration certificate matching the animal being sold and one of the following: live animal, a photo (no larger than 8 x 10) of a SimGenetics animal, or a one-minute video (see Classic rules for allowable video footage). If using a live animal you will need another exhibitor to hold the animal for you during your presentation. A contestant's score will be reduced by 50% if additional materials or animals are presented to the judges other than those previously listed. 
Dress: There is no required dress code but it is important to keep in mind that appearance is important when marketing yourself and your animals. Nice jeans, boots, and button-down shirts are suggested.