Come one, come all!  All Breeds Welcome!
The AJSA Steer Profitability Competition (SPC) is designed to provide junior members mean­ingful exposure to the opportunities and challenges associated with cattle feeding.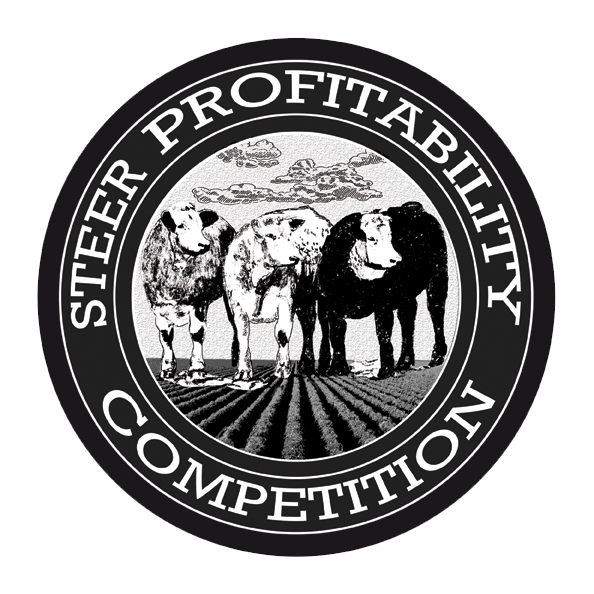 The SPC will not only allow participants to measure and compare the profitability of their own animal(s), but of greater importance, it will introduce young beef enthusiasts to peers, mentors, industry advocates, and experiences that are exceedingly difficult to acquire for any beef producer. Participants in the SPC program will be powerful voices as they transition from junior membership to adult participation within the beef industry.
1) All steers on GrowSafe feed intake system throughout the entire project.
2) Individual intake and gain information on all steers.
3) Monthly weights on all steers.
4) Steers will be fed at University of Missouri Beef. Research & Teaching Farm in Columbia, MO.
5) A monthly newsletter highlighting SPC details, industry news, and steer performance.
6) Monthly bill detailing specific expenses on each steer.
Entry fee of $65/ head
Feedlot placement approximately Nov. 1
All decisions at the discretion of feedlot
Harvest will occur approximately June 2024
Participation in monthly e-meetings
Entrant will receive reports on:

Monthly feed and health bill
Final feedyard data
Final carcass performance data
Steers only
Entrant must be an AJSA or IGS-affiliate member
Animals must be entered in the ASA database
Either sire or dam on file in the ASA database
Birthdate range: 1/15/23 to 4/15/23
Weaning date range: 8/15/23 to 10/15/23
Castration must occur prior to weaning
Steers must weigh 500 - 750 lbs at delivery
Steers must be polled or dehorned
Any breed composition is welcome if they meet rules 1-9.
Different monthly feedback formats
Short easy questions with prompts
Infographic or social media post
Half-page to a one-page summary
Short online quiz tailored to participant age